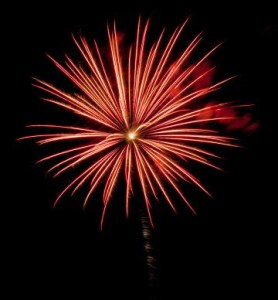 A New Year is a time to look at the next 12 months with hope and possibility, let our bankruptcy attorneys assist you and have a Happy New Year in 2017.  Every day we see debtors and their households struggling with debt.  The debt is keeping these families from enjoying their lives together, because they are so consumed with financial worries.  If you are struggling with debt, our bankruptcy attorneys help Kansas and Missouri residents file for bankruptcy in Kansas City to eliminate their debt and begin living lives without financial stress.
If you are worried about your financial situation, the New Year is a perfect time to consider your bankruptcy options to protect your assets and eliminate debt.  Debtors are able to pay their bankruptcy attorney fees and filing fee with their tax refunds before their cases are filed.  Your 2016 tax refund could wipe out your debt, so you can have a happier 2017 with your family.
Most debtors file for bankruptcy under Chapter 7 or Chapter 13, our attorneys can meet with you during a free in office consultation to discuss your bankruptcy options.  A Chapter 7 bankruptcy allows debtors to wipe out their credit card debt, medical debt, repossessions, garnishments, foreclosures, and collection judgments.  If a debtor wishes to walk away from a car loan or mortgage, they can do so with a Chapter 7.  A Chapter 13 allows debtors to catch-up on their past due mortgage or car loan payments over the course of either 3 – 5 years.  Our experienced bankruptcy attorneys will let you know which chapter is available to you and best for your situation.
If you are unable to pay off all your unsecured debt with your 2016 tax refunds, you may want to consider your bankruptcy options and learn how you can live debt free in 2017.  Use your tax refund to eliminate your debt and stress.  Call our Kansas bankruptcy attorneys to arrange for a free in office bankruptcy consultation to receive answers to your bankruptcy questions.