Kansas City Bankruptcy Lawyer & Estate Planning Attorney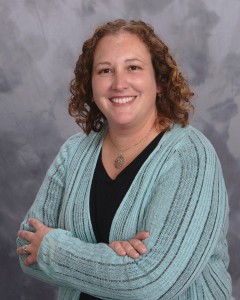 Casie Pfannenstiel Rodriguez earned her Bachelor of Arts degree in English from Fort Hays State University; instead of pursuing graduate school she decided to realize her life-long dream of becoming an attorney. Casie's focus in law school was public service and she carried that focus into her legal career.
Casie has gained a diversified law background by representing individuals in several areas.  Her focus is currently on Chapter 7 and Chapter 13 bankruptcy, and estate planning.
She has experience advising clients with financial difficulties. As a bankruptcy attorney, she fully realizes no one plans to file for bankruptcy. She understands that the phone calls from creditors and the knocks on the door from the sheriff do not have to be a client's way of life. She reassures her clients that it takes courage to face their financial problems. Though bankruptcy is not an easy decision to make it is possibly a life changing decision for the client and their family.
Casie is also prepared to advise and assist clients with estate and probate planning needs. Everyone regardless of age or income level should consider legal documents that become necessary in times of emergencies or death. These documents are for the sake of loved ones and their protection. Having Powers of Attorney, Transfer on Death Deed, Last Will and Testament, or Trust will allow loved ones to follow your wishes and make a stressful, emotional time a little less confusing.
Casie has focused her legal career on helping individuals in need and is ready to handle your legal issues. Casie ensures that clients are kept well informed and strives to ensure phone calls are returned the same day.
Casie was born and raised in Western Kansas. After graduating from Fort Hays State University, she moved to Lawrence, Kansas to attend law school. She now resides in Kansas City with her husband, daughter, and 2 dogs. In her free time, Casie enjoys volunteering with the Humane Society of Greater Kansas City and the Ray of Hope program.
Professional Memberships & Licenses
Supreme Court of Kansas
Supreme Court of Missouri
United States District Court for the District of Kansas
United States District Court for the Western District of Missouri
Kansas Women Attorneys Association

Secretary 2011-2013
Solo Small Firm Committee Co-Chair 2014 & 2015
Auction Committee Chair for 2015 Lindsborg Conference

Missouri Bar Association
Kansas City Women Bankruptcy Attorneys
Johnson County Bar Association
Kansas City Bankruptcy Bar Association
National Association of Consumer Bankruptcy Attorneys
Education
University of Kansas School of Law, Juris Doctor
Fort Hays State University, B.A., English