Kansas City Bankruptcy Attorney & Estate Planning Lawyer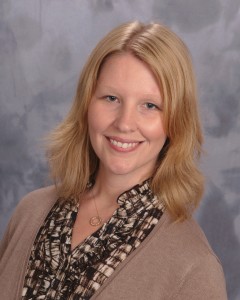 Malissa L. Walden is a native Kansan with an international perspective. After years of living abroad, she returned to pursue  her life-long dream of helping others through the practice of law. She has dedicated her career to public service and fully understands the needs of her clients. Ms. Walden's main areas of practice include Bankruptcy and Estate Planning.
She helps people protect their family, home, and assets by putting an end to debt collection harassment, foreclosure, and garnishment through Chapter 7 and Chapter 13 Bankruptcy filings and preparation of Advance Directives: Last Will & Testament, Powers of Attorney, Living Wills, and Non-Probate Transfers.
Not only was Ms. Walden the first attorney at her firm to practice under the new Bankruptcy Code; she also assisted attorneys across the state to become Electronic Case Filing compliant. Due to her experience in Bankruptcy, she is aware that it is not the best option for every client. Because of this, she has a history of advising clients on Bankruptcy alternatives, and negotiating settlements with Collection and Credit Card Companies. She has helped to guide clients through the stressful actions necessary to deal with creditors. Ms. Walden knows and can explain clearly exactly what rights her clients have and how to respond to creditors' unwanted calls.
As the previous Elder Law Project Manager for a statewide non-profit, she has handled all stages of Estate Planning, appeared at Social Security Disability Appeal Hearings, advised clients regarding Medicaid/Division of Assets, Medicare, and Health-related collection. She has met with clients and given presentations throughout the state regarding these issues.
Ms. Walden has a history of quality representation. She has helped many families through, what can be very difficult and emotional situations, such as an Annulment, Divorce, Guardianship, Conservatorship, or Name Change. While no one wants to deal with these types of issues, it is easier when you have the support of a knowledgeable Attorney by your side.
Each Attorney/Client relationship established with Ms. Walden symbolizes her personal dedication to get you through your current situation in the most efficient, professional, and stress free manner possible.
Professional Memberships & Licenses
Supreme Court of Kansas
United States District Court – Kansas
Supreme Court of Missouri
United States District Court – Western District of Missouri
Kansas Bar Association
Missouri Bar Association
Kansas City Bankruptcy Bar Association
National Association of Consumer Bankruptcy Attorneys
Kansas City Women Bankruptcy Attorneys
Kansas Trial Lawyers Association
Kansas Women Attorneys Association : Regional Representative : Solo & Small Firm Committee Co-Chair
Johnson County Elder Law Committee
Solo & Small Firm Committee
Elder Law Committee
Probate and Trust Law Committee
Rising Star PTA : Legislative Committee Chair
Rising Star PTA: New Family Orientation / Family FUN Night Chair
Rising Star PTA: Treasurer
St. Paul's UMC: Finance Committee
St. Paul's UMC: Building Committee
St. Paul's UMC Planned Giving Committee
Education
University of Kansas School of Law, Lawrence, Kansas; J.D.
o London Law Consortium, London, England
o International Law Society, Traffic Court Judge, Women In Law
Pittsburg State University, Pittsburg, Kansas; B.A. Psychology; B.A. Political Science
o Created and Chaired Judicial Studies Association, Established Judicial Studies Curriculum
o Dean's Honor Roll
o Korea / China Practicum, American Indian Christian Mission Volunteer, Campus Christians Activity Director, Culture and Diversity Program Planning Committee, Student Government Class Representative